Enchanted Tree
1001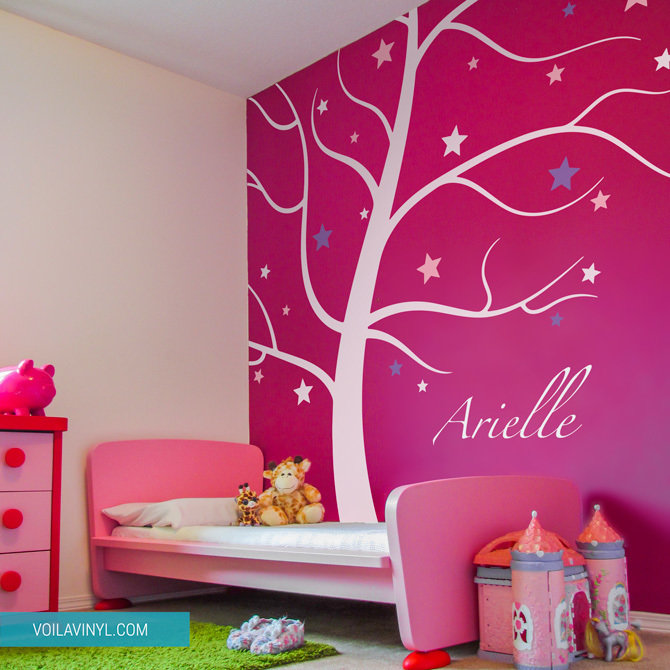 Specifications

Add a touch of magic to your child or baby's bedroom with this wonderful Enchanted Tree. A wall decal easy to apply and removable.

This decal is available in two different sizes:
- Small (89"x86")
- Large (114"x111")

Customize your order:
This decal consists of a name, a tree and three identical sets of stars (they differ only in their color). The tree, the child's name and one of the set of stars are the same color. Each set contains:
- 3 large stars
- 5 medium stars
- 5 small stars
Colours used:
Main color: White
Stars color (set 2): Carnation pink
Stars color (set 3): Lavender

For more informations on our decals, please visit our FAQ page or contact us!

Pick your main color (tree, name and 1st set of stars color)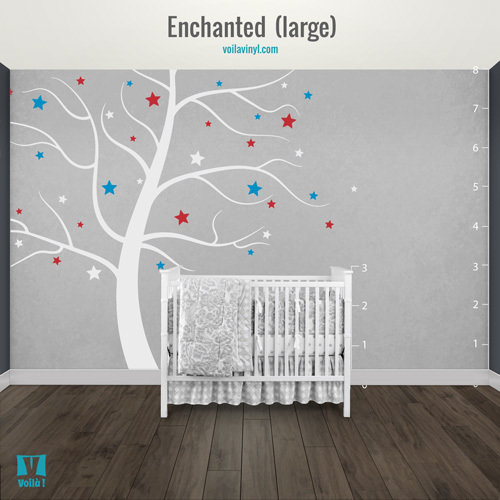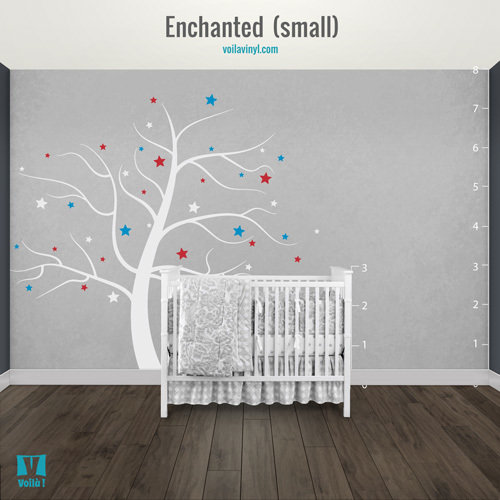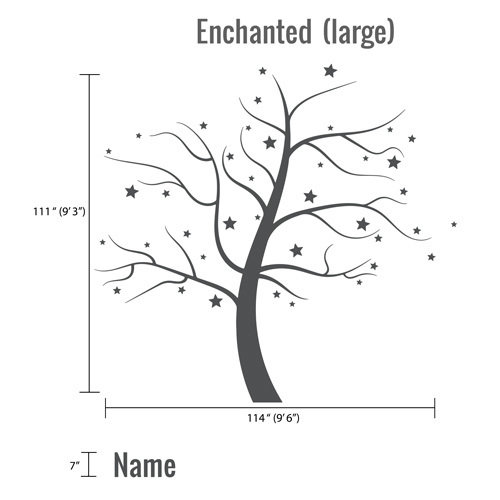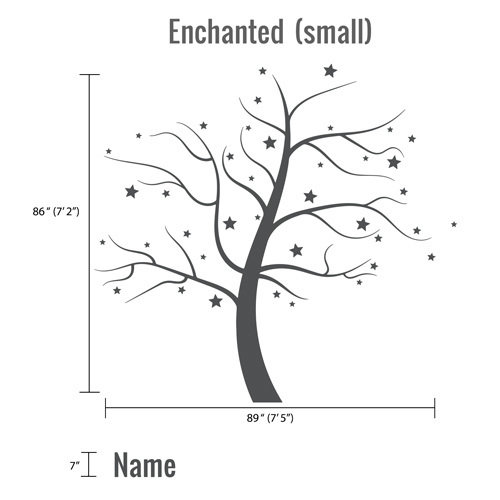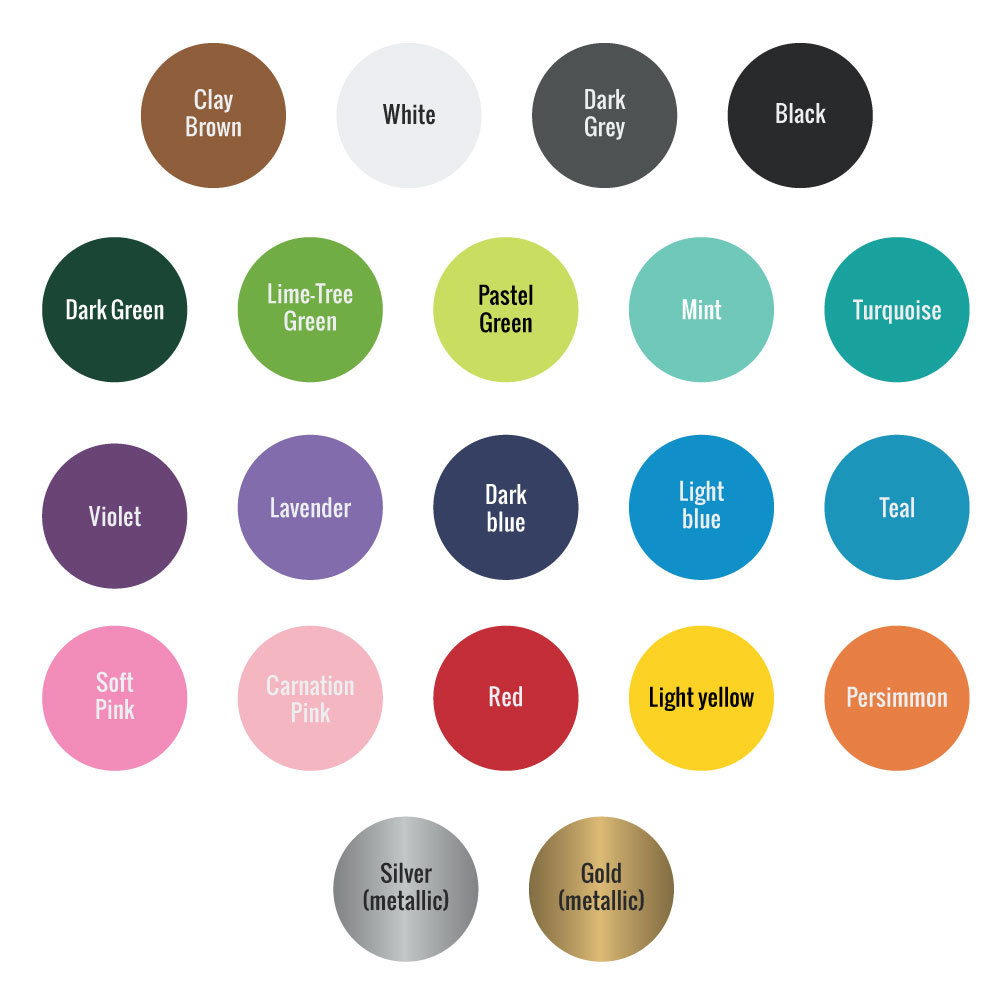 Save