Mermaid
2006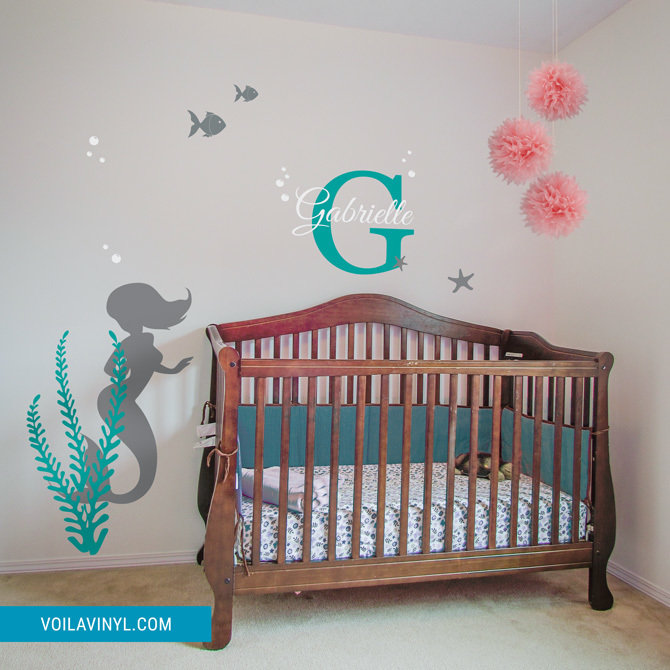 Specifications
This mermaid decal theme is perfect for your baby girl's nursery. When she outgrows it, just remove it without damaging your wall.
All our wall decal are completely removable and easy to install.
Customize your order:
This decal consists of a name + capital letter of your choice, a mermaid, a seaweed, two fish, 2 stars and 12 bubbles.
Colours used:
Mermaid, fish and stars: Silver
Seaweed and Capital letter: Turquoise
Name and bubbles: White

For more informations on our decals, please visit our FAQ page or contact us!

Mermaid, fish and stars color
Seaweed and Capital letter color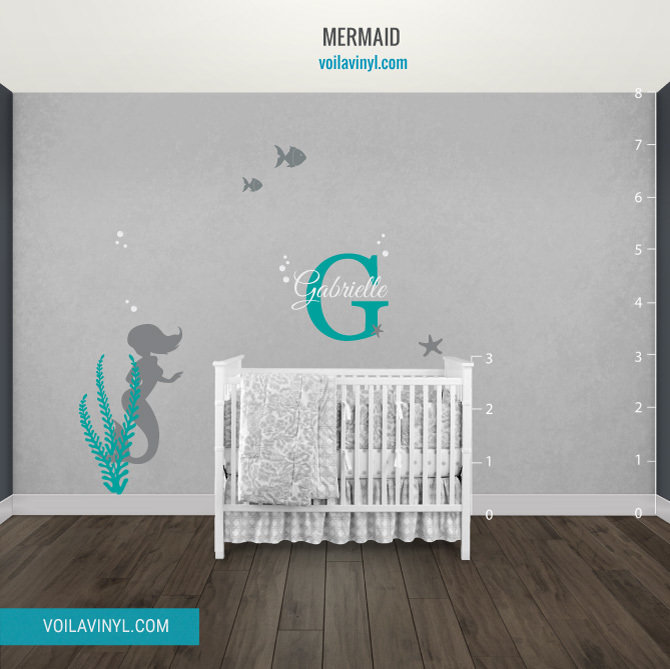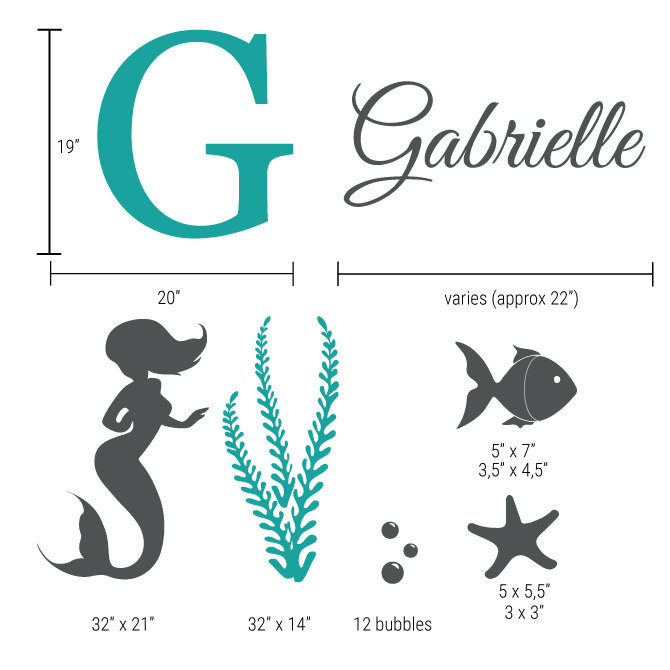 Save