Once upon a time...
6003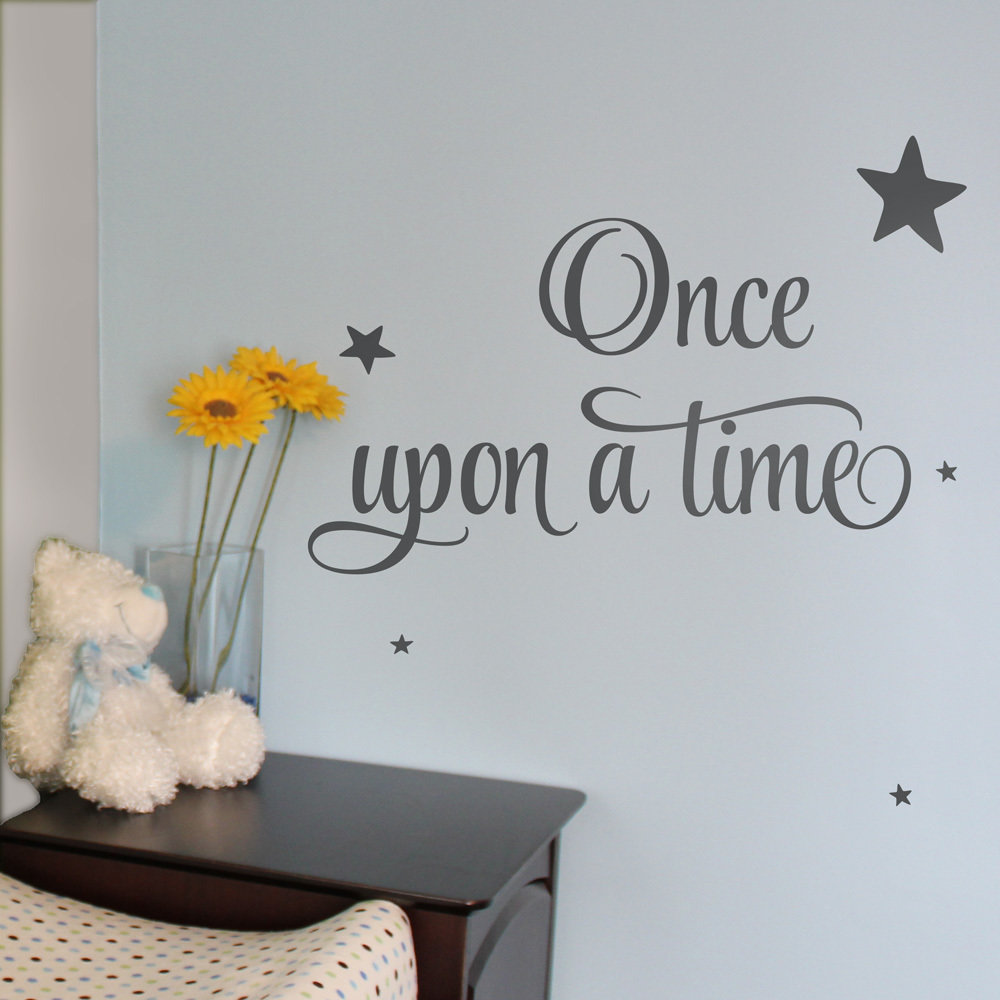 Specifications

This wall decal is just what you've been looking for to fill that empty wall in the playroom! Could be absolutely gorgeous in a bedroom or a nursery as well. Customize it with your choice of two colours for the quote and the stars.
Easy to apply and removable!
Customize your order:

This decal consists of a quote "Once upon a time" and 5 stars. The stars come separately and are to be applied any way you like.
The quote is 22" high X 38" long.
The stars are:
- 1 X 7"
- 1 X 3"
- 3 X 1"
Colour used on this picture: Dark grey

For more information on our decals, please visit our FAQ page or contact us!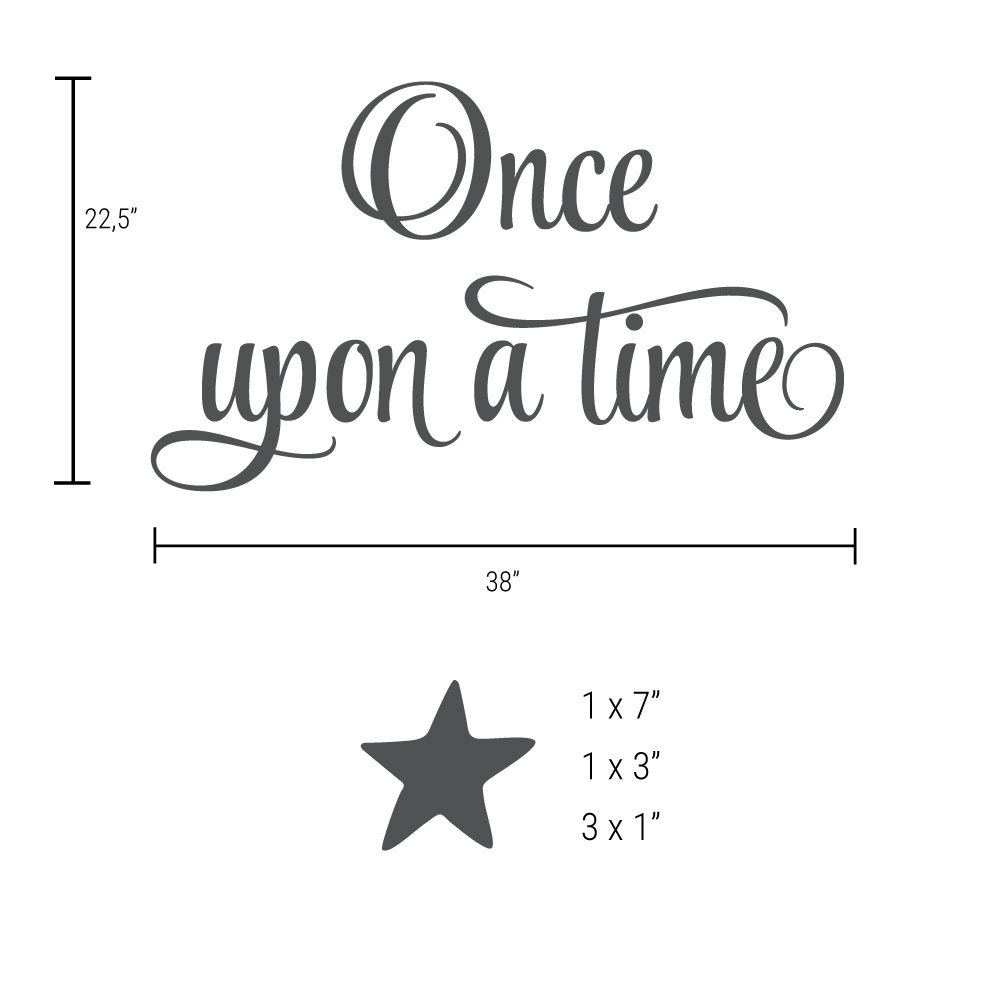 Save